Expert Bellevue & Eastside Kitchen Remodeling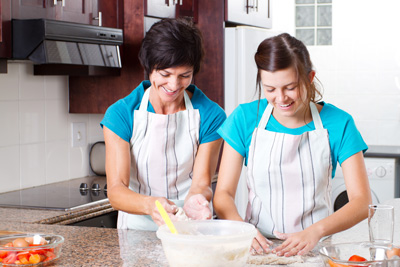 The kitchen is often the hub of the home and usually closely connected to the living room, so a kitchen remodel usually has the greatest effect on the living space of the home as a whole. Our Bellevue kitchen designers can work with you to create a plan to open up your kitchen for easier cooking and cleaning, better hosting, and a greater overall feeling of open space – all within your budget.
Kitchen Remodeling Ideas
Intimately familiar with modern kitchen design trends, GEM Qualities Remodeling has renovated hundreds of homes, often seeming to work more like artisans than remodeling contractors. Our crew has turned uninspiring and/or unwelcoming kitchens into a cook's and entertainer's dream space, complete with contemporary or country cottage architecture and accents.
New Stone Countertops and Hardwood Cabinetry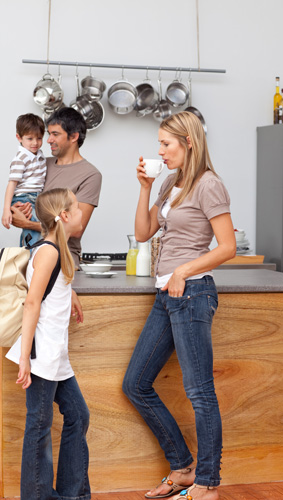 Countertops and cabinets make up a large part of the kitchen, and changes to one or both can drastically improve the appearance of the entire space. We offer a myriad of new kitchen countertop options, including:
Wood
Natural stone, granite & marble
Plastic laminate
Ceramic tile
Solid surfaces (made from polyester and acrylic)
We also offer kitchen cabinetry made from:
Alder
Maple
Birch
Oak
Hickory
These wood types are available in different color options ranging from light maple to the darker hues of cherry, and various grain patterns to highlight the wood's natural surface texture.
New Kitchen Appliances & Hardware
The old stove, refrigerator or dishwasher often feel and look out of place in a newly remodeled kitchen, and we can provide new appliances from top manufacturers that are as beautiful as they are efficient.
Kitchen Renovations Made Affordable
As we focus on superior service and quality, we also strive to make the cost of an Eastside kitchen remodel as affordable as possible for our discerning clients. This helps explain why much of our business comes from repeat and referral customers. So for your kitchen or bathroom remodel, or any other remodeling services, call or email GEM Qualities Remodeling for an expert consultation today.







Expert Kitchen Remodeling in Bellevue & the Eastside
Serving the homeowners of Kirkland, Issaquah, Mercer Island,
Redmond, Woodinville, Medina, and Clyde Hill since 1995